naXys Newsletter – November 2019
Newsletter – November 2019
UPCOMING SEMINARS
Uncertain times promote polarisation and reciprocation in a public goods game with risky commons, Elias Fernández (VUB), November 21, 13:00 – 14:00, E25
Koopman resolvent and Laplace-domain analysis of nonlinear autonomous dynamical systems, Yoshihiko Susuki (Osaka Prefecture University), December 5,  13:00 – 14:00, E25
Abstracts can be found on our website: https://www.naxys.be/events
---
NEWS
NAXYS RESEARCH DAY 2019. The naXys annual meeting was held on October 24th 2019 and was very successful, thanks to the contributions of all the members of the Institute. The morning session was devoted to interactions with two famous Institutes of Complex Systems, the Complex Systems Institute of Barcelona UBICS and the Complex Systems Institute of Paris IDF. The afternoon session contained the presentations of the research conducted by the different poles, as well as the exciting 3-minutes-3-slides flash talks from 14 young researchers. Enriching scientific discussions continued during the lunch and coffee break.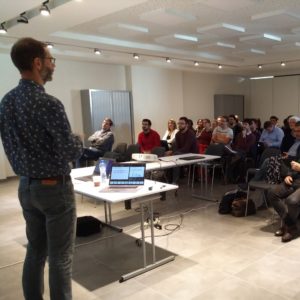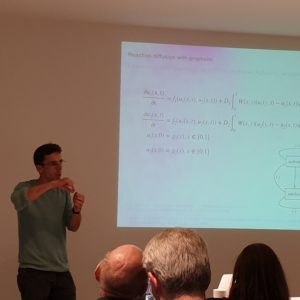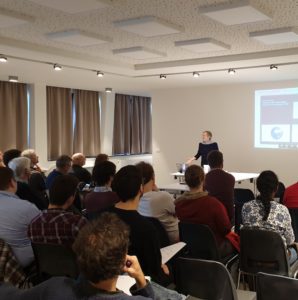 ---
UPCOMING BOOK RELEASE: The Koopman Operator in Systems and Control.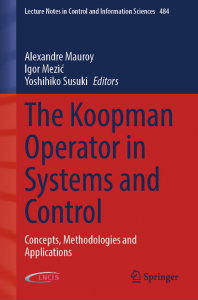 A multi-contributed volume edited by naXys member Alexandre Mauroy (with his collaborators Yoshihiko Susuki, Osaka Prefecture University, and Igor Mezic, University of California Santa Barbara) will soon be released by Springer. The volume consists in 20 chapters contributed by more than 40 authors. It provides a broad overview of state-of-the-art research in Koopman operator theory, a powerful framework that allows to describe and study complex nonlinear dynamical systems as linear systems. The book covers recent developments in dynamical systems theory, with a focus on the area of control theory (e.g. stability, state estimation, identification, model predictive control, etc.), in which the Koopman operator framework has received increasing attention in recent years.
---
NAXYS EXECUTIVE ASSISTANT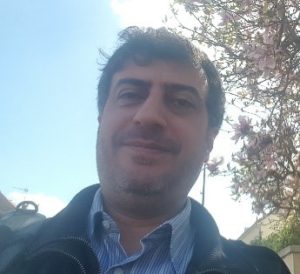 You probably met him during the Research Day or crossed his path in naXys seminars. Becher Haj Ibrahim has been working with us for some months, as the executive assistant of the naXys Institute. He is available to help you in the organization of conferences and seminars, and other organizational tasks. Do not hesitate to contact him via his email address: executive-assistant.naxys@unamur.be
---
Want to add information in the next newsletter? Please send it to
---
Copyright © 2019 – naXys, All rights reserved.
Contact: naxys@unamur.be
Wesite: www.naxys.be
naXys · University of Namur · Rue de Bruxelles 61 · Namur 5000 · Belgium