naXys Newsletter – September 2019
Newsletter – September 2019
UPCOMING SEMINARS
Does a Sentiment Shock Help to Predict Monetary Policy: Evidence from the ECB, Hamza Bennani (University Paris Nanterre), September 19, 13:00 – 14:00, E25
On stability and control of nonlinear infinite-dimensional systems, Anthony Hastir (UNamur), October 3, 13:00 – 14:00, E25
Effects of Non-normality on Turing Instability, Riccardo Muolo (UNamur), October 17, 13:00 – 14:00, E25
Abstracts can be found on our website: https://www.naxys.be/events
---
NEWS
SAVE THE DATE.  24/10/2019 – naXys Research Day. More info soon.
---

RELAIS POUR LA VIE.  Join the team Mathons le cancer ! For the third time, the team is involved in the Relais pour la Vie for the Foundation against Cancer.
How to participate?
Take part in the 24h walkathon: The team members take turns walking or running for 24 hours. The only rule: at least one member of the team must be present on the track at all times. Join the team
Support the team by a donation: The money will be used to support scientific research, provide social care to people affected by cancer, along with their families, and to promote prevention and healthier lifestyles. Sponsor the team
Esplanade de la citadelle – 5000 Namur
From Saturday 05/10/2019, 15h00 to Sunday 06/10/2019, 15h00
---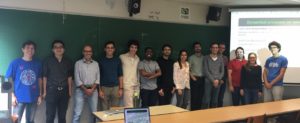 WORKSHOP. On September 5th 2019, the workshop Dynamical Processes on Networks took place in the department of Mathematics, organized by Timoteo Carletti. International contributors (Hiroya Nakao from Tokyo Institute of Technology in Japan, Duccio Fanelli from Università di Firenze in Italy and Malbor Asllani from MACSI University of Limerick in Ireland) as well as naXys members Julien Petit and Alexandre Mauroy presented recent research results.
---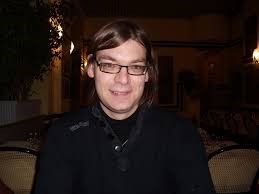 EUCLID STAR PRIZE 2019 TEAM AWARD. Sébastien Clesse, naXys post-doctoral researcher in Cosmology, belongs to the team having computed the performances of the Euclid space telescope, a mission of the European Space Agency to be launched in 2021-2022.  The team has been awarded last June in Helsinki a prize for their exceptional contribution to the preparation of the Euclid mission.
In the team, Sébastien Clesse, FNRS Research Fellow (UNamur and UCLouvain), developed Bayesian statistics tools to determine the performances of the telescope to measure the properties of the Dark Matter and Dark Energy in the Universe (i.e. Euclid likelihoods for Montepython, comparisons of Markov-Chain-Monte-Carlo vs Fisher matrix forecasts,…).  His work is an excellent example of interdisciplinary research, combining precision cosmology and advanced statistical methods, within naXys. More info
---
LAST NAXYS PUBLICATIONS
A genetic algorithm for addressing computationally expensive optimization problems in optical engineering, Mayer, A. & Lobet, M., 2019, In: Jordan Journal of Physics. 12, 1, p. 17-36
A Surrogate-Assisted Cooperative Co-evolutionary Algorithm Using Recursive Differential Grouping as Decomposition Strategy, Blanchard, J.,
Beauthier, C. & Carletti, T., 2019, In : 2019 IEEE Congress on Evolutionary Computation (CEC), p. 674-681
A sliding mode observer for a linear reaction–convection–diffusion equation with disturbances, Dimassi, H., Winkin, J. J. & Vande Wouwer, A., 2019, In : Systems and Control Letters. 124, p. 40-48
Coupling between the spin precession and polar motion of a synchronously rotation satellite: application to Titan, Baland, R-M., Coyette, A. & Van Hoolst, T., 2019, In : Celest. Mech. & Dyn. Astr.. 131, id. 11.
---
Want to add information in the next newsletter? Please send it to
---
Copyright © 2019 – naXys, All rights reserved.
Contact: naxys@unamur.be
Wesite: www.naxys.be
naXys · University of Namur · Rue de Bruxelles 61 · Namur 5000 · Belgium